Management team and employees of Prospec Appraisal have undergone vaccination at the beginning of the last month. This made up for 80% of the entire company. We expect to have all of our employees fully vaccinated within the next 2 months.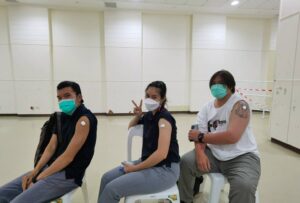 Ensuring our customers safety
           Now that close contact has become the top concern ever since COVID-19 breakout, we see the importance of building confidence and reassuring our customers about our step of measures to prevent this. By getting vaccinated, we relieve our customers of their concerns when choosing to use our services.